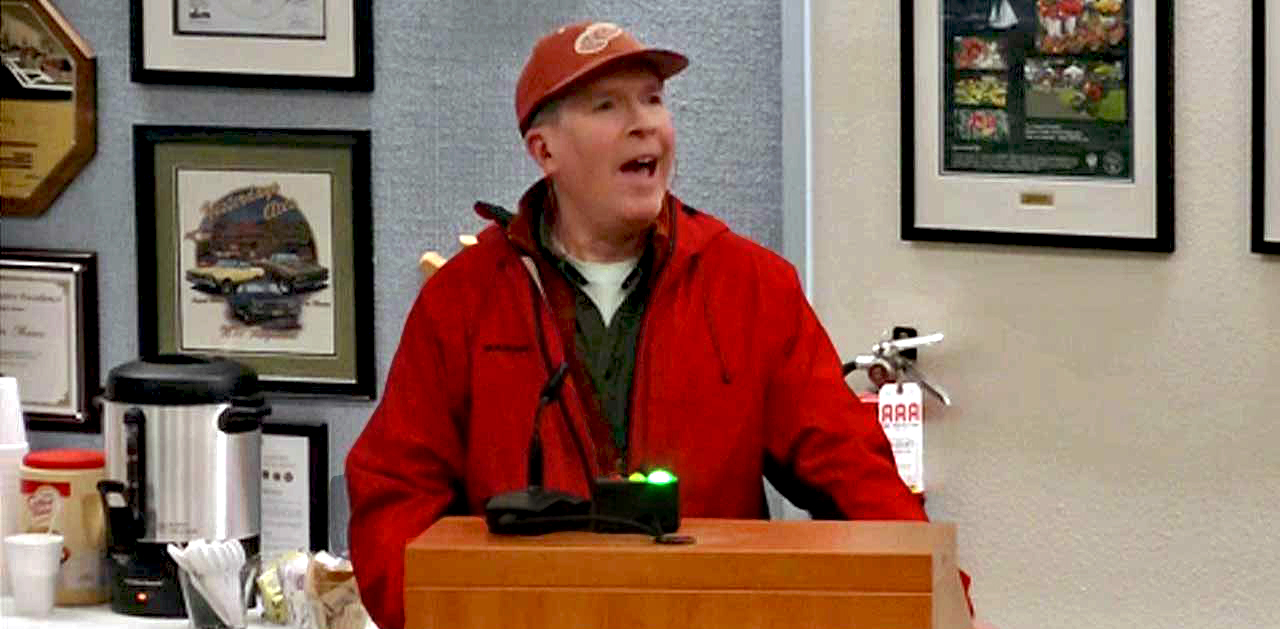 It's just a hat. 🙂
OK, it's not just a hat. It's the Detroit Red Wings. The finest hockey team ever to lace up skates.
This is a screen cap from the video of one of my over fifty public comments at Des Moines City Council–and that was before I was elected. I absolutely love this piccie because although I don't think of myself as being that guy, the truth is that I really was/am 'that guy'–the annoying person who shows up at every meeting to rail against injustice and… whatever, right? 😀 Everyone who sees it goes, "Yeah, that's you."
But that's not why you clicked here.
So… back in 1989 I was in my dream job, having a great time, when a steel beam fell down on me and broke my neck and back. I was left with 24/7/365 (cough) 'issues'. And after many years I started to notice that I seemed to feel a bit better when wearing a hat. I asked my neurologist about this and she was like, "Well, duhhhh!" She treats lots of Iraq War Vets and she told me that wearing a hat is a common treatment for traumatic brain injuries.