The King County Water District 54 reservoir, located on 11th Avenue between City Hall and the Police Department, is almost unique in Washington State. It is one of only three remaining well-water sources and is un-chlorinated. One 'feature' of the water is that it tends to contain high levels of manganese–a completely benign metal that is in high concentration in our area. You may notice this as an occasional gray cast in your water.
Effects of airplane exhaust
An easy way to see the effects of airplane exhaust from take-offs heading south from Sea-Tac Airport is to look at the tower.
04/01/2021 4pm South side (behind take-off path)
04/01/2021 4pm North side (facing take-off path)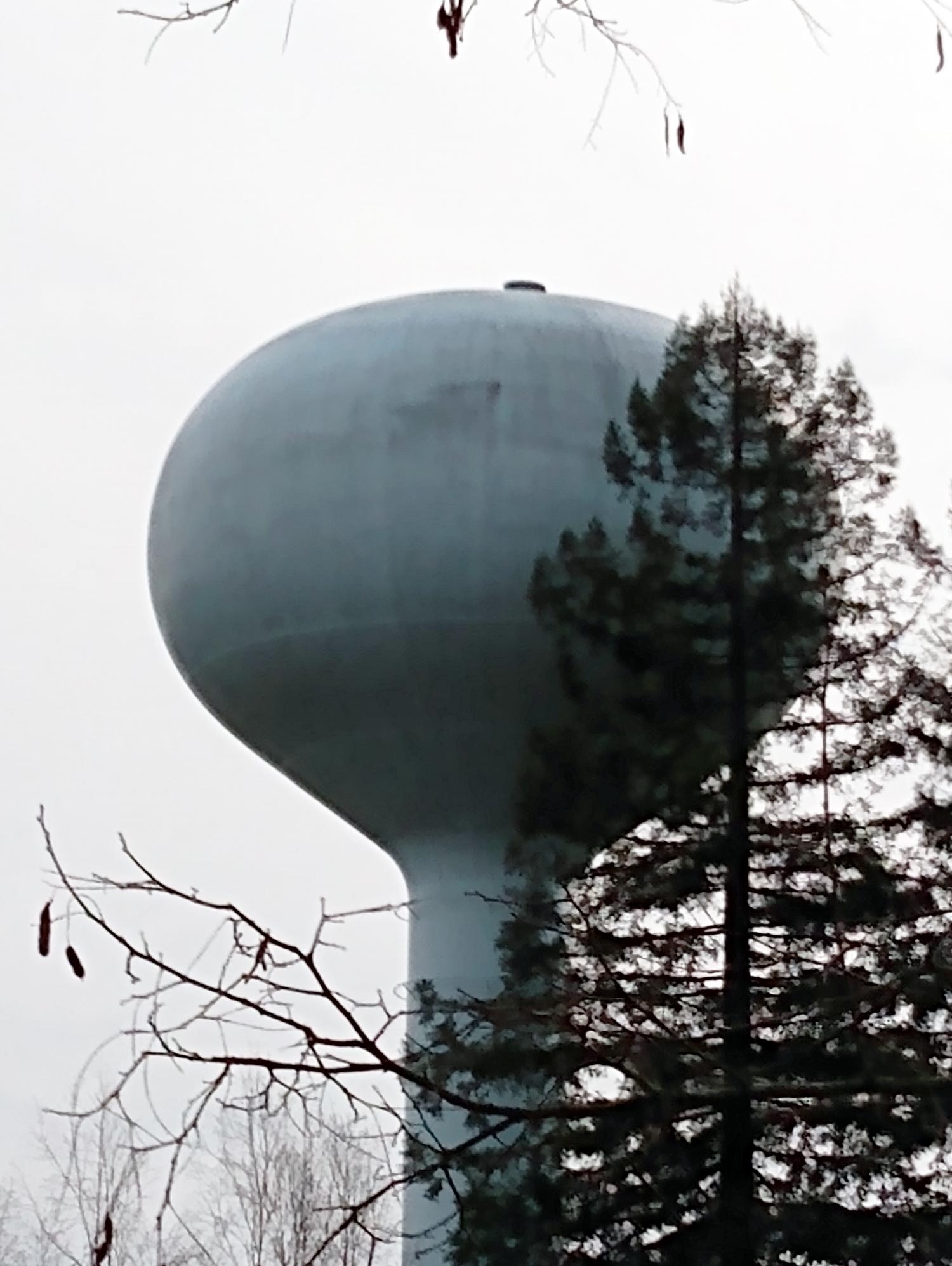 Sailboat Logo
Until about 2010, the tower was painted with the Des Moines 'sailboat' logo. It was painted over with the current blue due to the increase in aircraft exhaust pollution. The custom artwork cost $12,000 and it was thought too expensive to have to keep re-doing every few years.
Summer 2009 with logo. The logo was display in four places around the circumference.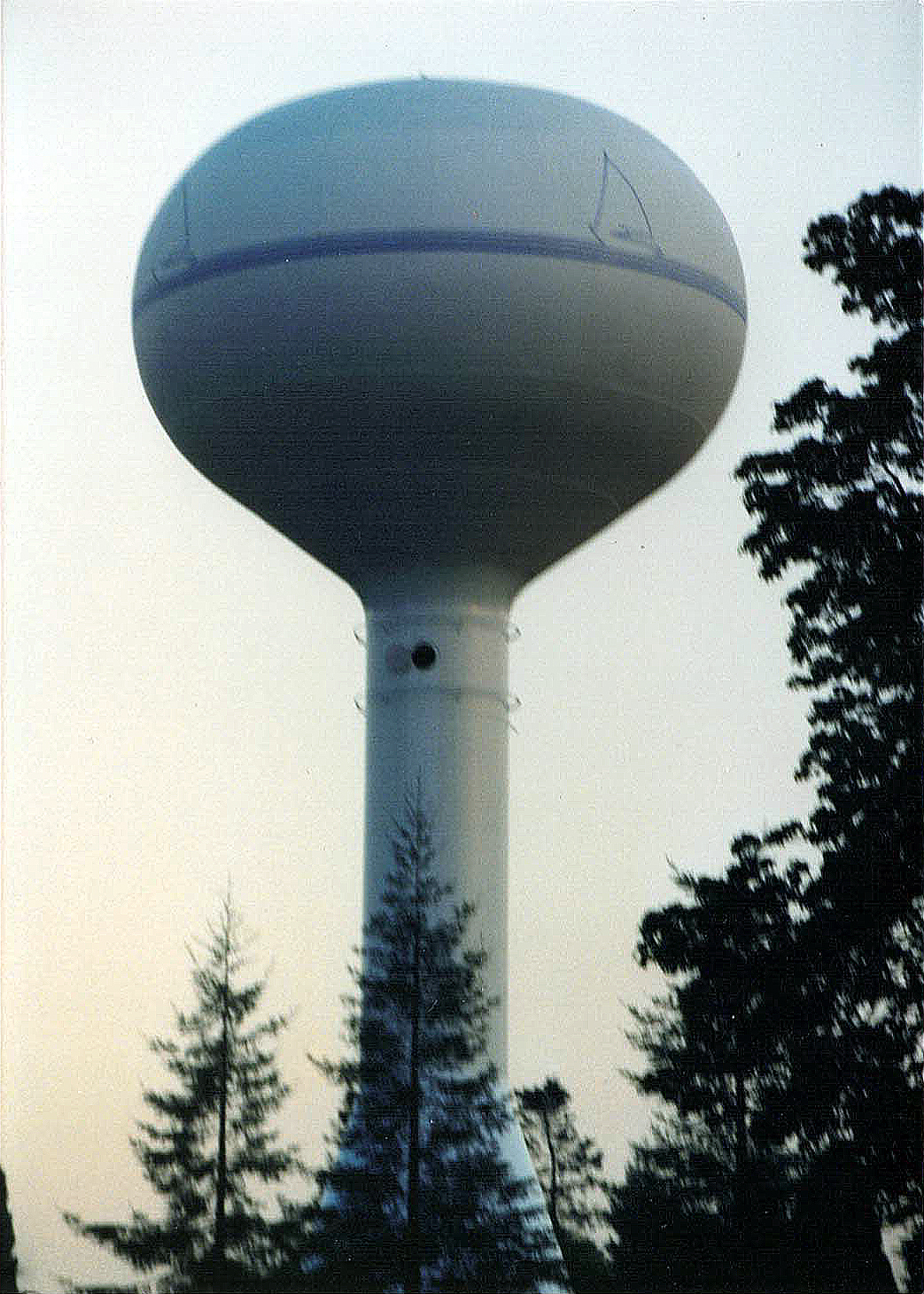 Summer 2009 with logo (close-up)